Hi
Thought I might as well start with an image for critiquing... can only learn from it.
This was taken with
Cannon 70D 18-135mm lens
Aperture priority
f/5.6
1/250 sec exposure
ISO 400
135mm focal length
Light was in shadow from a sunny late afternoon
No post production (no idea how to do that bit yet!!)
Withdrawing with my kevlar undies!!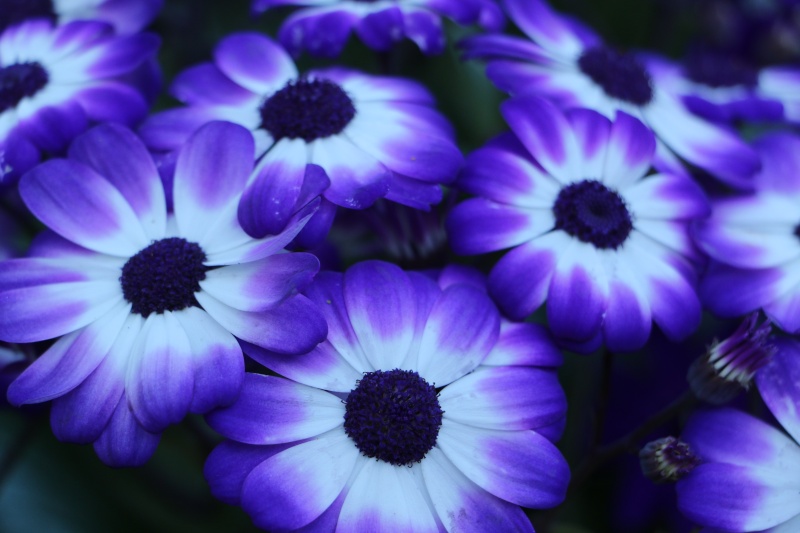 Well thats already better than I can do! Good work I say



Posts

: 32


Join date

: 2014-08-02



Thanks Aaron... think the camera deserves the credit.. and the 100 or so terrible shots!!!
That is a great shot Sue. I like the colouring, kind of subdued, but not. It is pretty hard to critique, but in the interest of learning I will make the following suggestion. The narrow depth of field means that only one or two flowers are sharply focused. This is not a problem in itself, but the flower most in focus (and therefore the center of attention) is on the bottom edge of the image, and is cropped out a bit. I wonder if the flower was a bit more central (perhaps on a third line) and entire, the image may be a bit more balanced. Having said that, the rules in photography are made to be broken, and your image certainly works as it is. Great work.

Do people know what I mean when I talk about third lines?
Admin




Posts

: 85


Join date

: 2014-07-23


Location

: Wellington, NZ



Thanks for your comments.. lesson for me here is that the view finder is not exactly what you get!! close but not quite. Yes I do understand the third lines (not that I always get the shots!!).. and agree with your comments.. appreciate your time and expertise
Nice image Sue. Maybe try standing further back and zooming in? Will give you a nice bokeh.



Posts

: 21


Join date

: 2014-07-23




---
Permissions in this forum:
You
cannot
reply to topics in this forum